Extravagant Welsh Cob Stallion
Stands 14.3h
Born 2002
 Stud fee for 2016 season £250 AI Fresh or Chilled. 
This flashy stallion is a true stamp of a Welsh Cob!
He is from winning stock and has had huge success showing in hand, undersaddle and dressage.    
Storm qualified for the British Dressage Regional Finals 2011 and the Petplan Area festival championships 2011.
He has a superb strong character which is always passed onto his progeny along with his quality, substance, movement and of course his impressive appearance. 
His attitude to work is unbeatable, during his ridden career, which is proving to be very exciting, he has had consistantly impressive results.  He moves beautifully under saddle as well as inhand, he is also showing amazing scope over fences.
Stormydd has had a tremendous year successfully making his debut in the dressage arena. He qualified for the Blue Chip Festival Association Summer Championships at both Prelim and Novice and won both sections. He also gained the highest score of the day with 75.45%.
He also qualified for The Prestige Dressage Championships in both Prelim and Novice, and finished 4th in his heat and 7th overall out of over 65 finalists, not bad for a Welshie!!
He qualified for  Fearns Farm Dressage Championships, again in Prelim and Novice, finals held late December, he also qualified for the Elementary next year 2010.
He did his first Elementary test in October taking the top spot and red rosette with 63.79%. Also that day he scored his highest score to date in the Novice with 78.27% to include four 9's!
He has gained some fantastic marks and comments over the months and proving to be consistent throughout.
 He has the breeding, action, temperament and conformation, making him ideal to use with a wide variety of mares.  TB and Sport horse mares to achieve quality competition stock, and cob and m&m mares to maintain substantial show/riding/driving stock and of course first class allrounders and versatile loving, family friends.
Wylderswoode Stormydd 
Crumpwell Red Adare 
Yorkin Come Lucky 
Derwen Replica 
Yorkin Heulwen 
Pendal Revelation 
Pendal Trotting Monarch 
Gwenfo Duchess 
 
Llansantffraed Betty Goch 
Ffoslas Lord Thomas 
Glanvyrnwy Coming King 
Ffoslas Welsh Maid 
Llansantffraed Maureen 
Fronarth Llewelyn 
Belair Lady Megan 
Some of Stormydd's progeny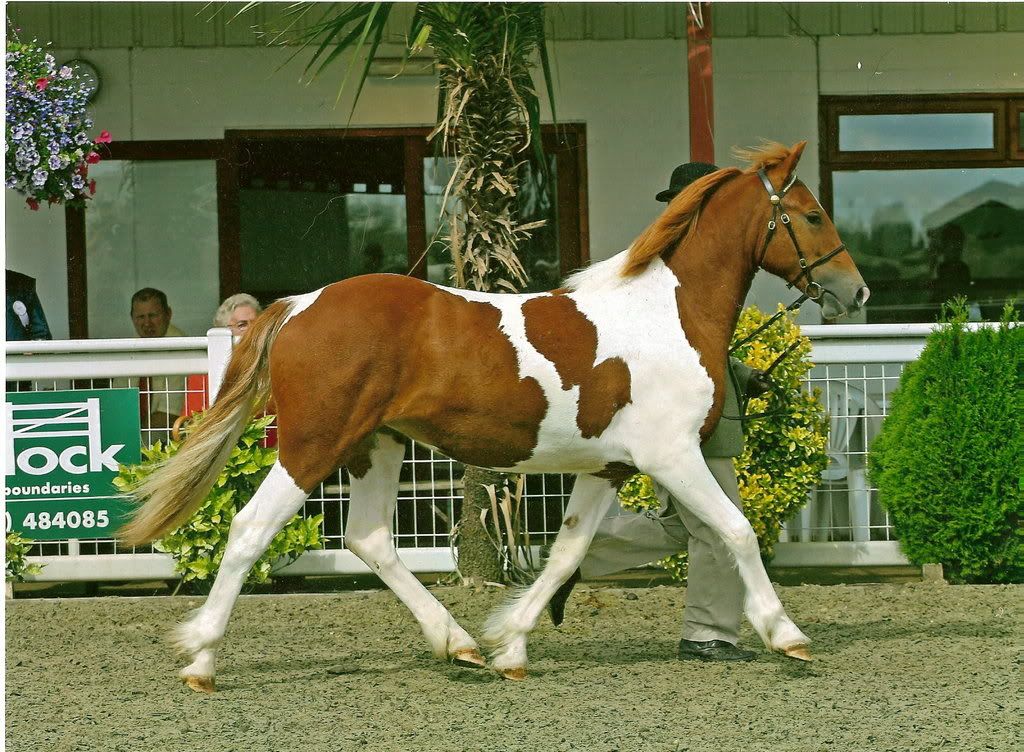 EVA & CEM tested negative.
          Stud fee for 2016 season £250 AI Fresh or Chilled.
For bookings or viewings of Stormydd please contact the stud, details on homepage.