2008 colt by Fidertanz out of a Don Juan de la Bouviere mare.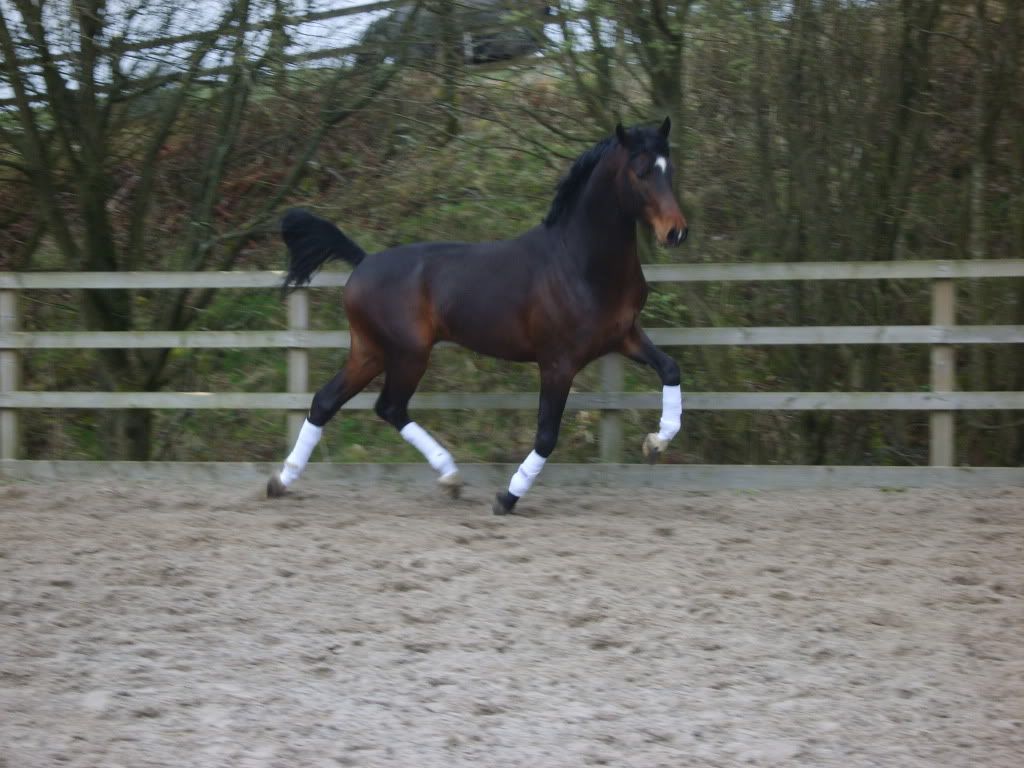 Carefull Scopey jump
We are imensley proud to announce Diamontanz received an Elite score of 9.04 at the BEF Futurity evaluations at Myerscough 2010. Making him the highest scoring 2 year old colt in the dressage section!
He really showed everybody just how special we know he is!!
Here are just a few of the judges comments;
' Good frame, vertically built well. An elegant horse' 9.25/10
' Nice elasticity. Effortless trot. Moves well from shoulder' 9.50/10
'Powerful athletic canter. Lots of scope' 19.5/20
Diamontanz
Fidertanz
Fidermark
Florestan I
Hauptstutbuch Watonga
St. Pr. St. HauptstutbuchReine Freude
Ravallo
St. Pr. St. HauptstutbuchFruhlingssonne
Vorbuch
Don Juan De La Bouverie
Nicias III
Laura De La Bouverie
Diamond Ace
Sky Boy
Top Diamond
Watch this space!!